My Audemars Piguet Royal Oak
Watches
Personally i'm a sucker for women who wear mens watches. For example a girl with a huge Richard Mille or a Greubel Forsey. So I decided to invest in a gorgeous Audemars Royal Oak 15400ST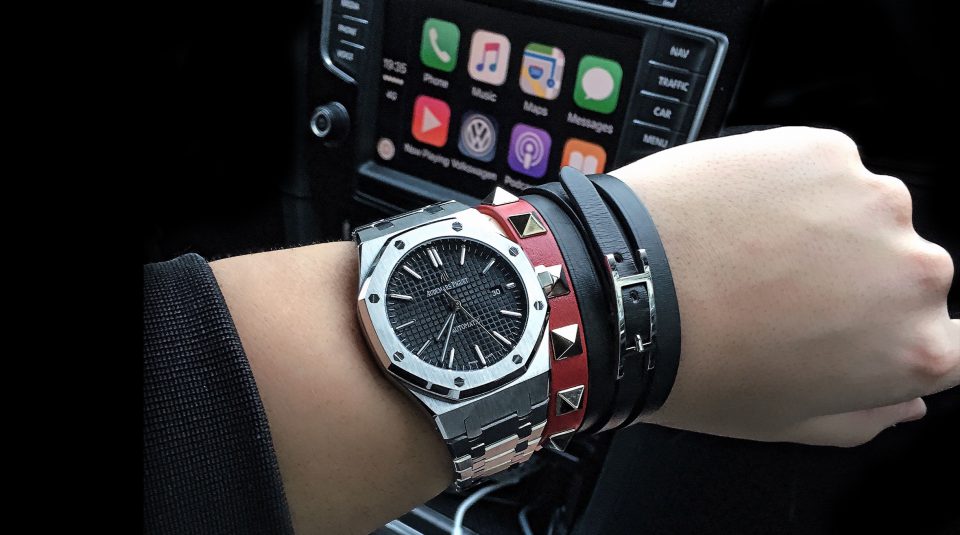 Audemars Piguet a brand that reflects me as a person: edgy, sexy, modern and futuristic but also elegant in a way. My Royal Oak was a bit of a scavenger hunt though. I started of with the idea of getting a Hublot Big Bang or a Classic Fusion skeleton, then my mind switched to a Monser… yes I know I'm a indecisive girl, but the Royal Oak was always in the back of my head. The first one I've tried was a gorgeous Rose gold Royal Oak Ultra Thin with a blue dial witch I still want to own in a later stage in life. I thought the steel version is more of a everyday watch and quite new to my other sports watched like me Chopard Migle Mille and Breitling for Bentley Navimeter. A collection has to start somewhere.
My dream was always to have a steel 15400ST with the blue dial, or so the speak the real Gerald Genta design. But there are 2 problems with this watch, problem number 1: Its nearly impossible to find a new or in good conditions secondhand, I went to my local Audemars Piguet Boutique in the P.C. Hoofdstraat in Amsterdam, The Netherlands and my friends over there told me that if you wanted to own a blue dial 15400ST you have to wait almost 3 years to even get the glimps of the watch. Problem number 2: this if my own personal problem if I want a 15400ST with the blue dial I also want a (Jumbo) Nautilus from Patek Phillipe. And that watch is also nearly impossible to get your hands on. So the watch that I wanted to have is hard to get and that was the reason I've decided to get the 15400ST with the black dial. And to be really honest I love it!
The 2 pictures provided is the way I like to wear it on 2 occasions, one of witch is just my daily stacking routine with a Hermes Hepi bracelet and a Valentino Studded bracelet. And the other picture more girly girl for when I go out with friends with some gorgeous Saint Laurent heels.
Edgy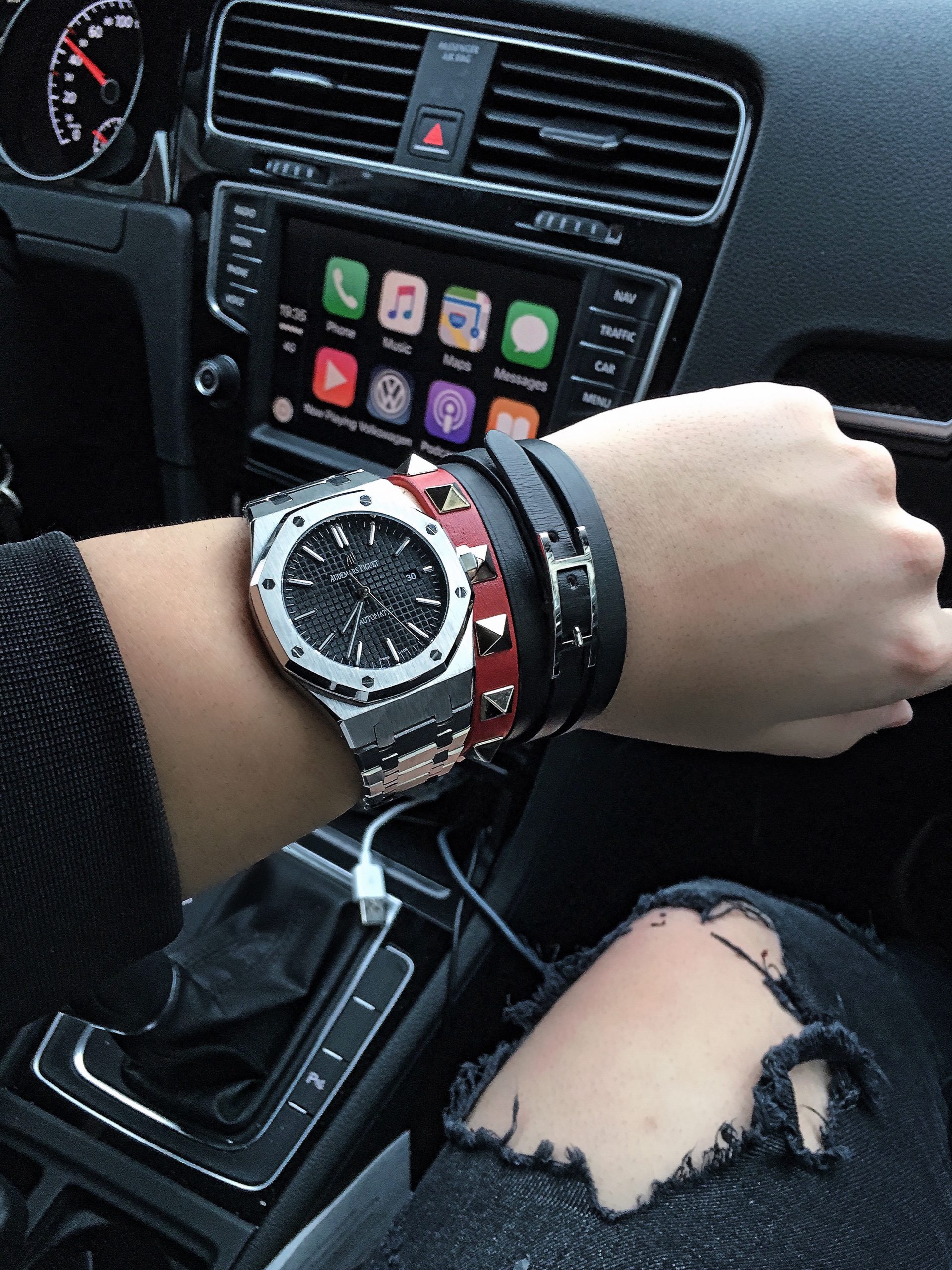 Elegant