What do the celebrities wear? No, not there clothing but there watches what do they wear? From Kim Kardashian to Kevin Hart an overview of there watches they have worn!
Kevin Hart (Actor/Comedian)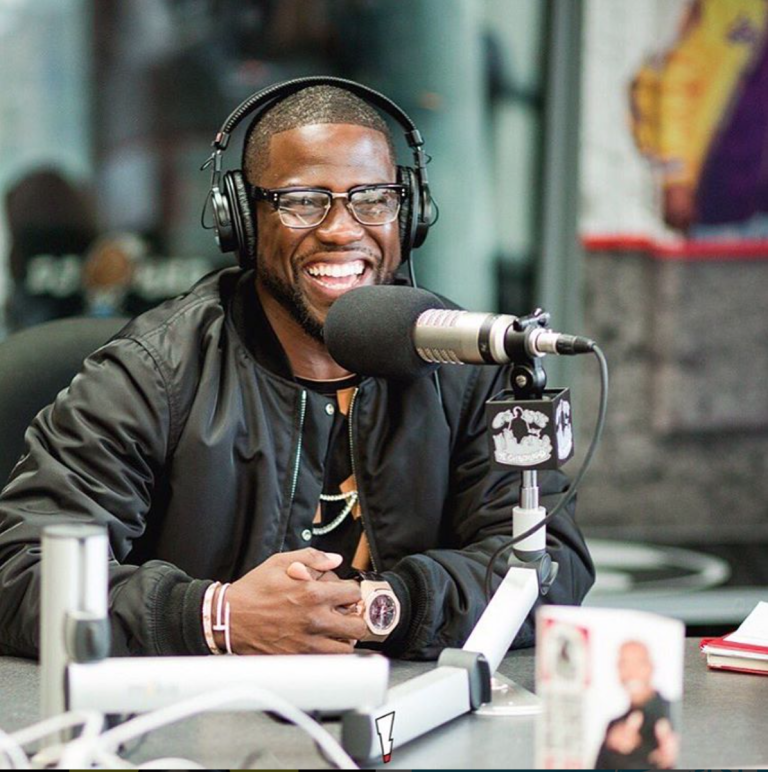 Kevin hart is one of the funniest comedians out there with lots of movies and show across the globe only a few people know his great passion for watches. From Richard Mille, Rolex, Patek Phillpe to Audemars Piguet Hart got one the most extensive collection of watches and a true passion for it. He seems to really like rose gold for his watches so like he wears a rose gold Audemars Piguet Concept here.
Audemars Piguet Royal Oak Concept Tourbillon Chronograph
Price: 349,999.99 (limited to 25 pieces)
Ed Sheeran (Singer/Sonwriter)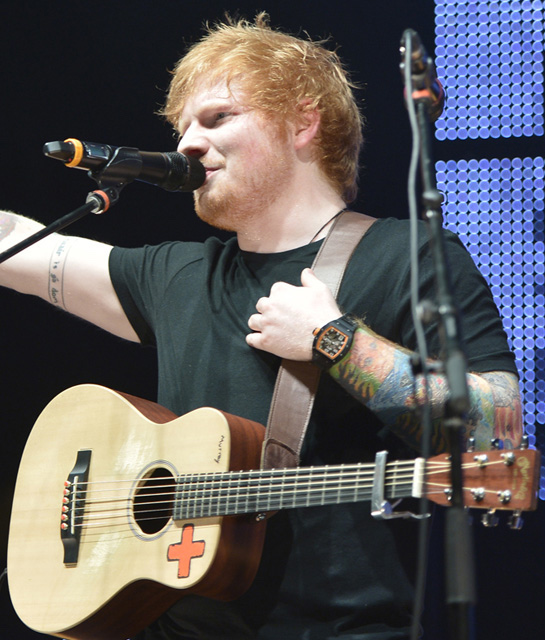 The English singer songwriter Ed Sheeran is spotted quite a lot of times with a quite unique taste of watches. Ed takes the "two-tone" watches quite a different route than your standart white an yellow gold. No, Ed goes for orange and black. Not  to confuse with orange is the new black. He was already spotted with a Nautilus 5980 and a rose gold Big Bang. But his two "special" pieces are the black and orange RM 030 and Audemars Piguet Royal Oak OffShore.
ichard Mille – RM 030
Price: 130,000.00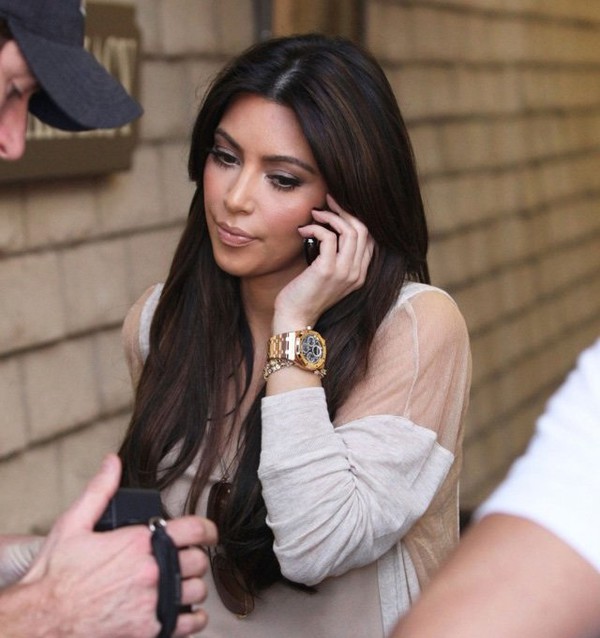 First women on the list is Kim Kardashian. Not one of the first people you think about watches. So her love for watches came from her mom Kris Jenner who is a renowned fan of Rolex and Audemars Piguet. Not only Kim but also Kylie and the other Kardashian sisters are wearing all kinds of watches. How ever I've seen Kris, Kylie and Kim wear this Audemars Piguet Royal Oak Skeleton. So are they sharing watches? Or do they all have the same ones?
Audemars Piguet – Royal Oak Skeleton 
Price: $61,295.00
David Backham (Football player)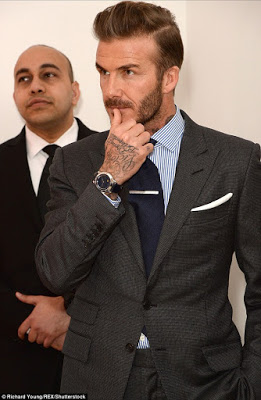 Footballers, cars and watches seems like a golden couple. Normally you see major Footballers like Messi or Ronaldo wearing the ultimate footballer watch, can you guest what it is? Yes of course it is Hublot, but not for David Backham. While wearing a suit this style icon needs a good dress watch so you immediately land at Patek Phillipe. And just not a regular 5711 or a 5227 no Backham wears a astonishing  Patek Philippe Cestial in a platinum case (6102P-001).
Patek Philippe – Cestial 6102P-001
Price: 250,000.00
Ellen DeGeneres (Presenter/Comedian)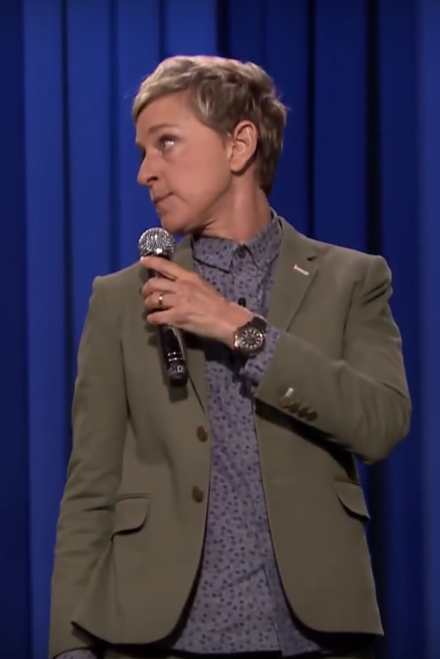 Personally I never knew talk show guru Ellen DeGeneres was such a watch enthousiast. After I researched the Rolex yacht master Oysterflex I came across the picture of Ellen wearing this lovely watch. Besides just wearing it she also was one of the first who worse it. Ellen is very keen to Rolex she also was spotted with a Paul Newman and a rose gold Daytona.
Rolex – Yachtmaster Oysterflex
Price: 24,950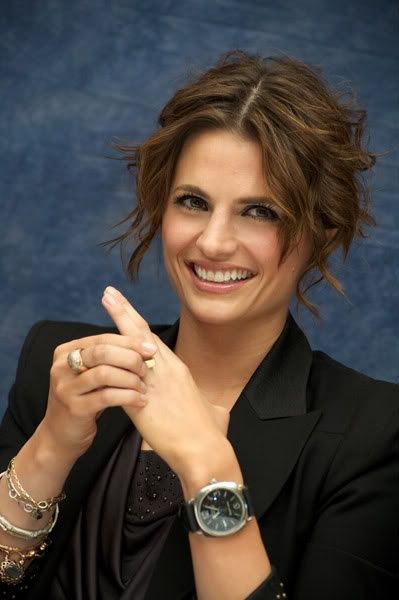 The Canadian actress know from Television series like: ER, CSI: Miami and the unit is a big watch lover. She was spotted with a Omega Speedmaster Professional on a leather strap. And also with this G-Series Panera PAM00183, it has a manual wind mechanical movement with 56 hour power reserve and the famous sandwich dial.
Panerai PAM00183 – Black Seal
Price: 5,250
Pharrel Williams (TV Star, Singer, Producer)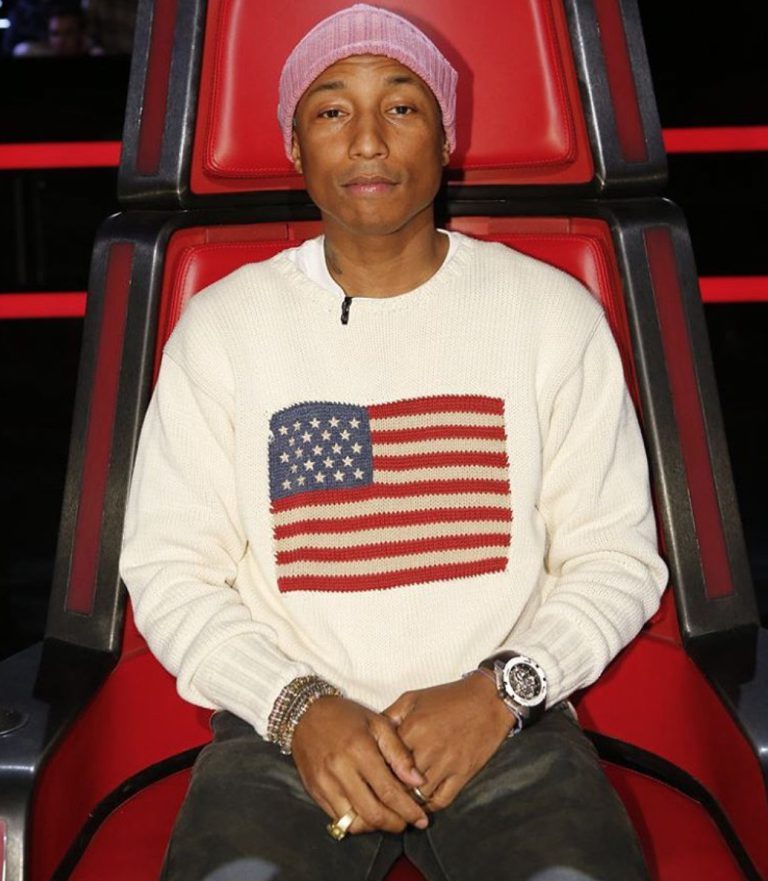 A true fashion icon, great singer and producer Pharrel knows how to wear a humongous watch. I think the RM 031 is one of the biggest wristwatches I ever seen (Except the IWC Heritage watch but thats not made for wearing). Pharrel is quite a big collector with a huge stock of Richard Mille. Overtime you see him he wears a RM and you know what he knows how to wear it! Lots op people who own a Richard Mille won't know how to wear it nor how to style it. But Pharrel he know how to rock this ufo on his wrist.
Richard Mille – RM 031
Price: 1.050.000,00
Jonah Hill (Comedian/Actor)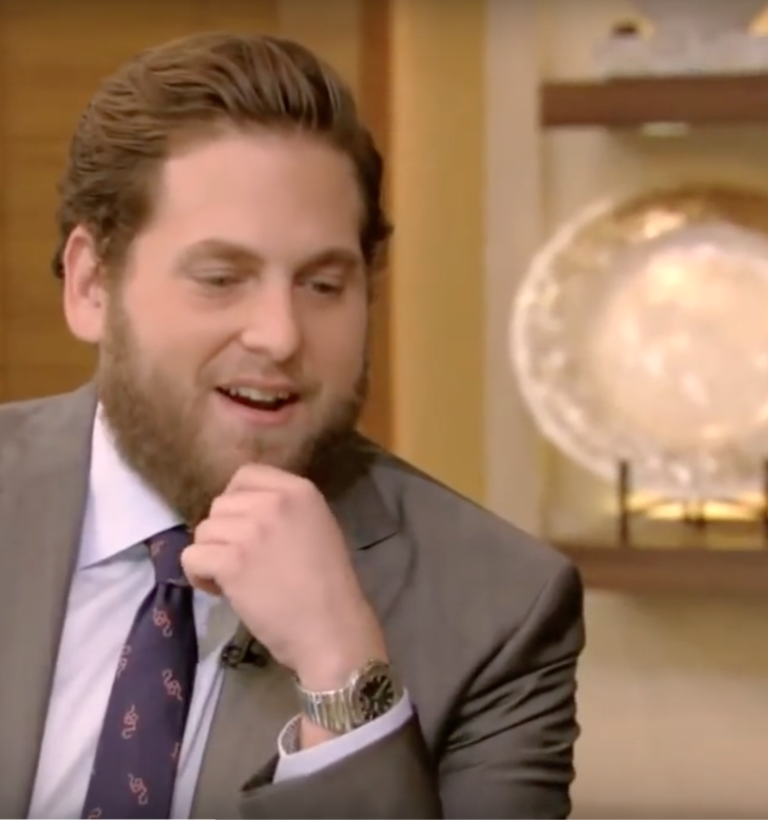 Last but not least Jonah Hill, this thirty-something years old actor knows how to choose watches that suits him best. He is a great actor and extremely funny, the choice is easy made a fun watch you could wear in every occasion but stil has style. What should it be … Off course its the Patek Phillipe 5711. Personally one of my ultimo favourites and me next watch! Jonah has not the blue dial like everyone wants it in but slick black. Never a bad choice
Patek Phillipe – 5711 Nautilus 
Price: 30,000.00
Jonah Hill (Comedian/Actor)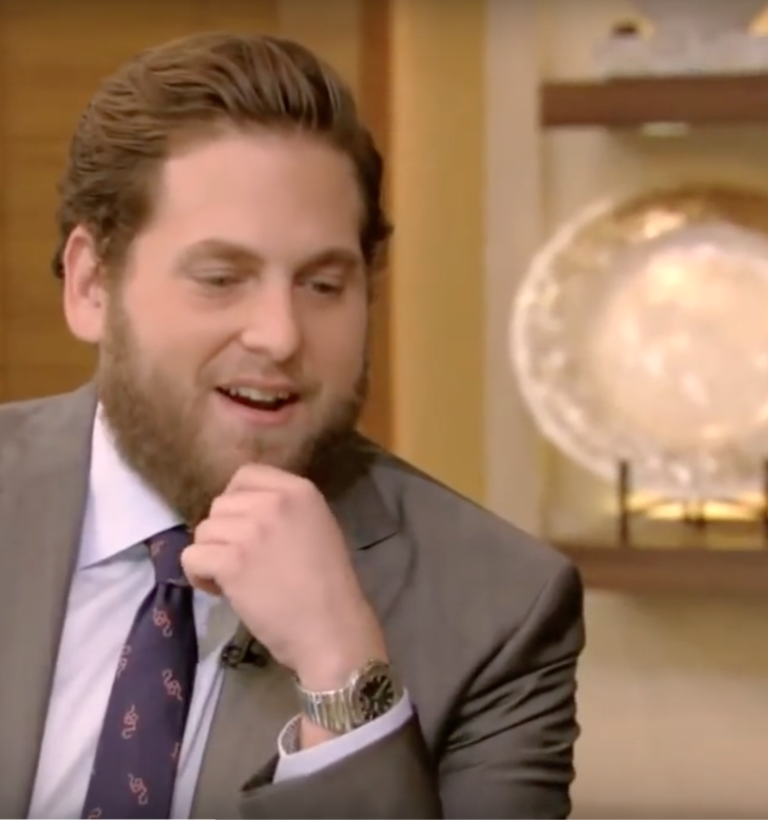 Last but not least Jonah Hill, this thirty-something years old actor knows how to choose watches that suits him best. He is a great actor and extremely funny, the choice is easy made a fun watch you could wear in every occasion but stil has style. What should it be … Off course its the Patek Phillipe 5711. Personally one of my ultimo favourites and me next watch! Jonah has not the blue dial like everyone wants it in but slick black. Never a bad choice
Patek Phillipe – 5711 Nautilus 
Price: 30,000.00